Article 17
Everyone has the right to own property alone as well as in association with others. No one shall be arbitrarily deprived of his property.
Ragtale
About my work
For Indigenous people and for women, the right to land and property helps determine their security. But in Sápmi, home to the Indigenous Sami of northern Scandinavia, borders drawn up by imperialist governments cut through the country like scars. The Sami's battles with the Swedish state and international corporations illustrate how Article 17 fails to protect marginalised groups.
At a time of rising nationalism, it is important to highlight how nation states are political constructions. Myriad identities and cultures exist within borders that are possible to upheave and redraw. Between those who seek refuge from outside a border and those already inside, there is only a thin political line.
I have woven in symbols of people whose land has been arbitrarily taken, and a portrait of Elsa Laula, a Sami feminist activist who fought for her people's right to their land under the oppression of patriarchy and colonisation. I want her fierceness to remind us of the importance of organised resistance.
- Ragtale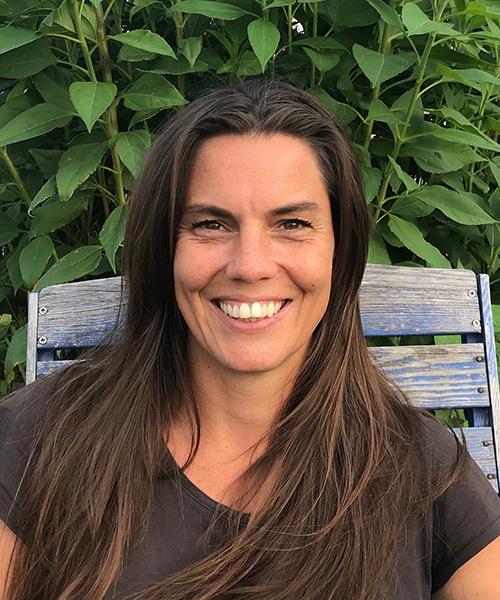 About me
Lisa Halldén (Ragtale) is a journalist with a passion for storytelling. She went to school in London and although a big part of her heart remains in England, she has for many years been based in Sweden. As a journalist, her storytelling mainly revolves around news reporting in her local Stockholm area, but when thread is put to fabric, the scope widens.
She started making embroidered street art as a reaction to the refugee crisis in the autumn of 2015. As the humanitarian crisis unfolded in Europe, she began to grow frustrated with how her own words on the subject were rattled out so fast and lightly on a keyboard. She found that the time and touch ploughed into embroidery strengthened the political power of the message.
Her embroidery tells stories of feminism, human rights and resistance against oppression. By putting up the embroidery on the street, she wants her pieces to work as little prayer flags, calling for freedom and love, equality and solidarity, and all the beauty of humanity.
Other blocks about Article 17