Article 17
Everyone has the right to own property alone as well as in association with others. No one shall be arbitrarily deprived of his property.
Libby Simpson
About my work
I'm a homebody and always have been. Home and family are the most important things to me, especially since I became a mother. 
I began this quilt block just as the Grenfell Tower fire happened in London in June 2017. It was impossible not to think of Article 17 in relation to that tragedy. Our inability to provide safe housing for the poor and vulnerable is a shocking violation of basic human rights. Many survivors are still displaced, despite being promised rehousing within a week of the fire. The survivors and the bereaved were abandoned by those in positions of power and they are still waiting for justice.
Each word of the Article is placed within a brick of a wall representing the literal bricks and mortar of property and also the figurative wall that displaced people often face in the form of systemic governmental failures. The loose threads signify the fragility of this human right.
- Libby Simpson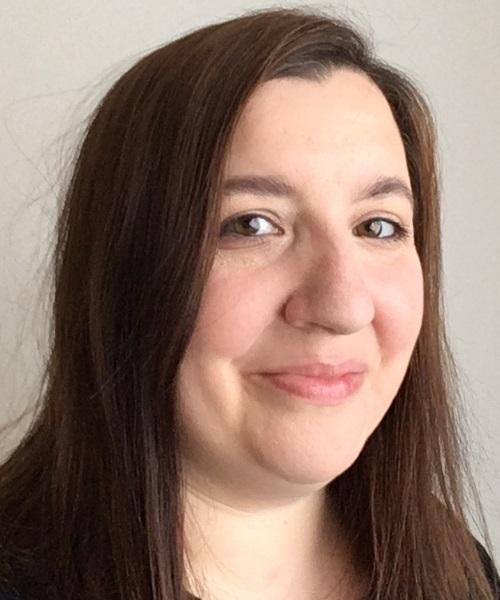 About me
Libby Simpson is a self-taught embroidery artist living in Cambridgeshire, England. She creates work under the moniker Oh My Golly Embroidery and sells hoops, badges and patches in her Etsy store of the same name. 
Her work is often inspired by nostalgia, feminism, politics and popular culture (specifically music). 
She started the participatory #stitchittotrump craftivist project on Instagram, where embroidery artists from all over the United Kingdom (and other parts of the world too) created individual pieces of work that reflected their feelings about Trump's 2018 UK visit and celebrated the diversity of the country. 
As an introspective introvert, she has found that stitching in solitude is the ideal way of creating work that expresses parts of her personality and points of view that she is often too anxious to reveal under other circumstances.
Other blocks about Article 17