The #UDHRquilt Project is a collaborative craftivism initiative documenting the Universal Declaration of Human Rights (UDHR). It uses craft as a tool and a strategy to celebrate the UHDR and raise awareness to the ways it is challenged—even violated—around the world today.
Central to the project are four large quilted wall hangings, each featuring 30 embroidered blocks representing the 30 Articles of the UDHR. The blocks critically engage with the Articles, celebrating the intrinsic meanings of this landmark document, now in its 70th year, while also drawing attention to local and global human rights issues.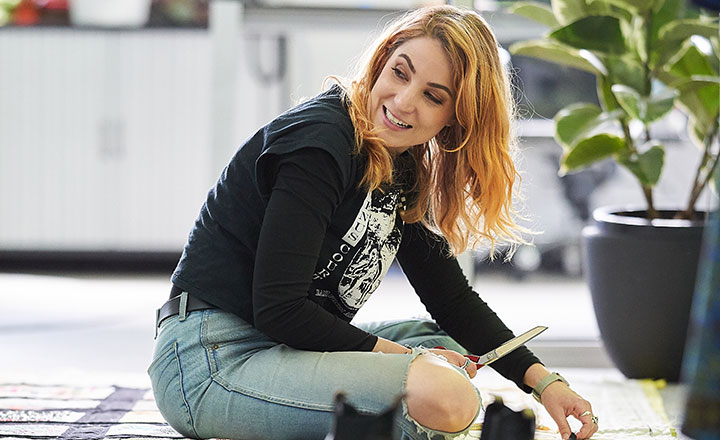 Project founders
The #UDHRquilt Project was co-ordinated by two artists on either side of an ocean: American Stephanie Dunlap, who is based in Phoenix, Arizona, and Melbourne-based Australian artist Tal Fitzpatrick.
In 2017, Stephanie and Tal used Instagram and Facebook to send a call-out to artists in the hope of finding a few people interested in joining their collaboration. Within five days, so many people had got in touch that Stephanie and Tal decided to make four quilts instead of one!
Project artists
The #UDHRquilt Project is a truly global initiative. The quilts have been created by artists who either live or have cultural heritage in every continent on the planet except Antarctica. From Australia to Argentina; India to Estonia; South Africa to Sweden, these 131 artists built a community based on mutual support and respect, a passion for craft and textiles, and a dedication to defending human rights for all.