Article 20
Everyone has the right to freedom of peaceful assembly and association. No one may be compelled to belong to an association.
Natalie Maurer
About my work
This Article was the obvious choice for me. I spend a lot of time on social media and it was difficult to ignore the shift in the greater social consciousness. More and more people have reached the point where they have had enough. I decided to be part of this project to join the protest, because I too have had enough of the injustices taking place around the world. 
I created my interpretation of Article 20 using leftover materials found around my home. I wanted to use what I already had to make a political point. I chose backstitch to illustrate a continuous line drawing of two hands holding tight. The hands are a symbol of strength, unity and quiet resistance. Black thread was used so the image would act as a reinforcement of the text, rather than the focus. I used various hues of yellow thread so the text was clear and uninterrupted. 
- Natalie Maurer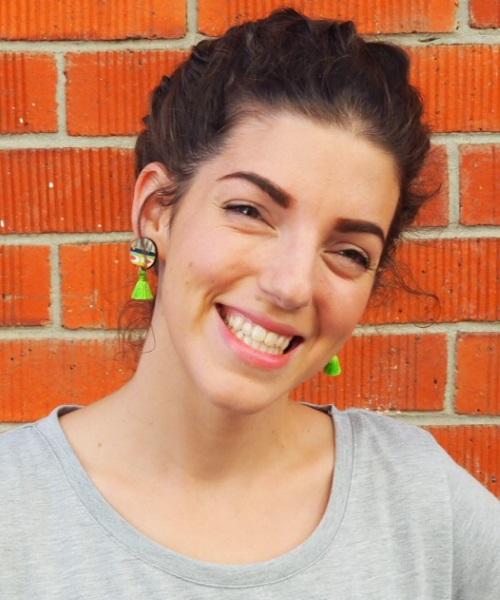 About me
Natalie Maurer is maker, high school art teacher and craft-workshop facilitator. She has a passion for learning and teaching, and is forever seeking to further her understanding and knowledge of the arts and crafts from around the world. Natalie seeks to explore traditional techniques and discover contemporary ways to use materials and methods. With a background in teaching visual art and a desire to strengthen connections to community, Natalie is also engaged in facilitating craft workshops and meet-ups. Natalie shares her knowledge and skills with the hope that it will empower others to do the same.
Other blocks about Article 20