Article 20
Everyone has the right to freedom of peaceful assembly and association. No one may be compelled to belong to an association.
Laura Jane Mitchell
About my work
Embroidery is a slow, quiet, almost meditative process, and as such I like to use it to give reverence to things that may be overlooked. 
In choosing Article 20 of the UDHR, I saw an opportunity to honour the long history of activism by Indigenous Australians. The Aboriginal Tent Embassy was established by Billy Craigie, Tony Coorey, Michael Anderson and Bert Williams in 1972, and it has sat facing Parliament House in Canberra ever since. It is a locus for Indigenous activism and a powerful assertion of the continuing fight for the land rights of Indigenous people in this country. 
Australia always was, always will be Aboriginal land.
- Laura Jane Mitchell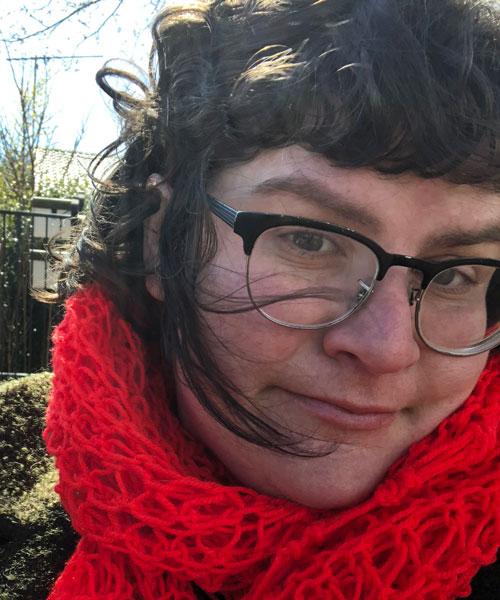 About me
Laura Jane Mitchell is a Queer white person currently living on Wurundjeri country in the Macedon Ranges in rural Victoria, Australia. She makes art because it's something to do with her hands (and her heart).
Other blocks about Article 20