Article 3
Everyone has the right to life, liberty and security of person.
BirdTribe Wearable Art
About my work
Article 3 is a right many people are not experiencing here in Australia, in the prison camps in Papua New Guinea, and in many places all over the world. I hope the Australian government releases the refugees from their 'offshore processing facilities' very soon and they are shown compassion and helped to start a new life in Australia. 
I also hope the government will value, acknowledge and respect the rights of our Indigenous people and enter into a Treaty, as they have requested, to move our country forward into a fairer place. 
I dyed the fabric using Australian native plants to acknowledge the Aboriginal people of Australia. I stitched the words using hand-spun silk thread, hand-dyed with dyes such as indigo and cochineal, commonly used by Indigenous peoples in other places in the world. We need to show respect, compassion and empathy to our fellow sisters and brothers to make the world a better place for all. 
- BirdTribe Wearable Art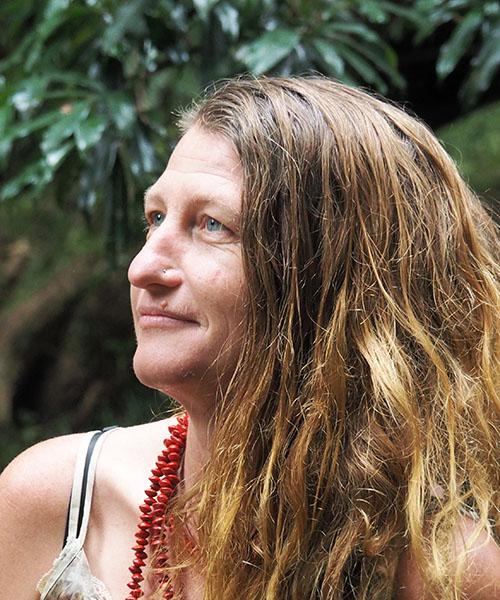 About me
Nina Blackcockatoo is a textile artist, environmentalist, activist, ethnobotanist, horticulturalist and lover of the natural world. She is currently creating natural-fibre clothing and wearable art dyed with plant dyes. Her artwork is about our connection to the environment, and encourages this reconnection within ourselves to see ourselves as part of nature. 
Other blocks about Article 3