Article 3
Everyone has the right to life, liberty and security of person.
Alexander Hernandez
About my work
My preferred art materials at the moment are scrap fabrics, remnants of unfinished projects, personal belongings, found objects and traditional textiles. I sew, paint, embroider, layer and patch these mediums together using traditional needlework and DIY crafting techniques. 
Recently I have been deconstructing Latino masculine tropes and iconography. I dissect these images into smaller pieces, then sew them back together creating larger, playful artworks. In these pieces I embrace ripped holes, unravelling threads, raw edges and slashes revealing layers of multiple identities: my Mexican heritage; Queer affinity; Rocky Mountain upbringing; gender role expectations; punk and crafty tendencies. Like patchwork, all these different identities come together creating something that is unique, fabulous and complicated.
- Alexander Hernandez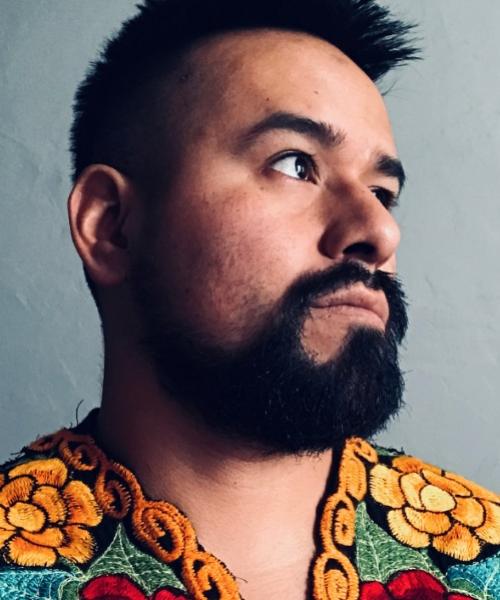 About me
Alexander Hernandez is a first generation Mexican–American artist. He received his Bachelor of Fine Art (2007) in painting and drawing from Rocky Mountain College of Art and Design in Denver, Colorado, and his Masters of Fine Art (2012) at California College of the Arts in San Francisco in studio art. His current work is mixed media with an emphasis on textiles.
Other blocks about Article 3