Article 5
No one shall be subjected to torture or to cruel, inhuman or degrading treatment or punishment.
Selma Djukic
About my work
I see this project as a perfect intersectionality of both of my passions: using an artistic craft lens to explore the meanings of universal human rights. Many of us are familiar with the images of torture and inhumane abuse perpetrated during modern conflicts in Iraq, so my approach to Article 5 was to use silk material from the region as canvas and embroider the horrific image of the hooded prisoner being split in two by doves of peace.
- Selma Djukic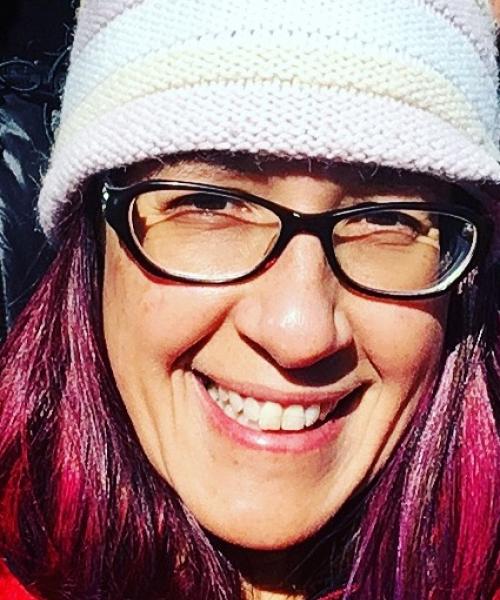 About me
Selma Djukic has been a grassroots activist for over 35 years, focusing on issues relating to women and children, human rights and civic engagement.
Other blocks about Article 5