Article 5
No one shall be subjected to torture or to cruel, inhuman or degrading treatment or punishment.
Nicole O'Loughlin
About my work
On 9 May 1991 the Royal Commission into Aboriginal Deaths in Custody was tabled in federal Parliament. But more than 25 years later, deaths in custody have not declined. There has also been a huge increase in the number of Indigenous women incarcerated. People are often incarcerated for minor offences, such as unpaid fines and drinking in the streets.
I depict the hands of an Indigenous woman stitched into a grey, prison blanket-like material. The image of the hands draws attention to the fact we are all human. The text in red highlights the urgent attention that needs to be brought to this issue. This matter should be important to all Australians. It is a breach of the UDHR.
This project was an education for me. I thought I was quite informed about deaths in custody, but I had no idea it was so bad. It is shameful that people are dying in our 'lucky country' for unpaid fines. 
- Nicole O'Loughlin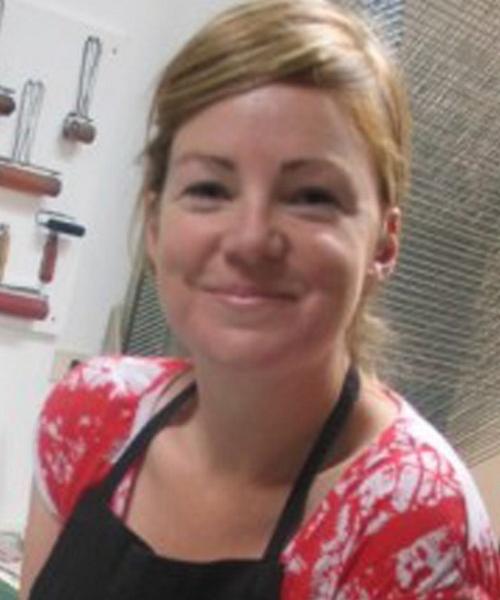 About me
Nicole O'Loughlin is a self-taught embroidery artist based in Hobart, Tasmania. Originally trained in printmaking, since the birth of her son in 2016 she has turned her hand to embroidery in order to continue her art practice in a more manageable way. She failed needlework in high school home economics, but since then has discovered her own way of learning the medium.
She has travelled extensively all over the world and finds inspiration talking to people from different walks of life. She was born in Victoria, Australia, and was raised on dairy farms all over Australia. Nicole now enjoys exploring the Tasmanian wilderness with her partner and child. 
Nicole's passions (apart from her family) are art, travel and books. She believes in lifetime learning and collecting experiences rather than possessions. 
Nicole's embroidery work has been included in the Feminist Fiber Art exhibitions in the United States. Mostly she uses humour to transcribe a political idea in her embroideries. 
Other blocks about Article 5