Article 5
No one shall be subjected to torture or to cruel, inhuman or degrading treatment or punishment.
Maria Holmerin Nord
About my work
Sweden takes pride in being free and modern. But there are cracks in our shining armour. Right-wing forces are on the move. Following the wave of Syrian and African immigrants in 2015, our Parliament passed a temporary law limiting the rights of asylum seekers. 
The concept of torture is far from the average Swedish citizen. If your right of asylum is denied though, it is not unlikely the Swedish state will show another face. Your home might get raided, you might be detained for an unspecified time, and you might leave Sweden in shackles and a spitting hood. Involuntary sedation has also been used.
I wanted to bring this discrepancy into my quilt, hence my choice of a tablecloth; a simple object telling of frequent coffee parties. But the red colour has a connotation of blood. That other part of Sweden is not discussed at the coffee table, but I would like to put it there, together with the sugar bowl.
- Maria Holmerin Nord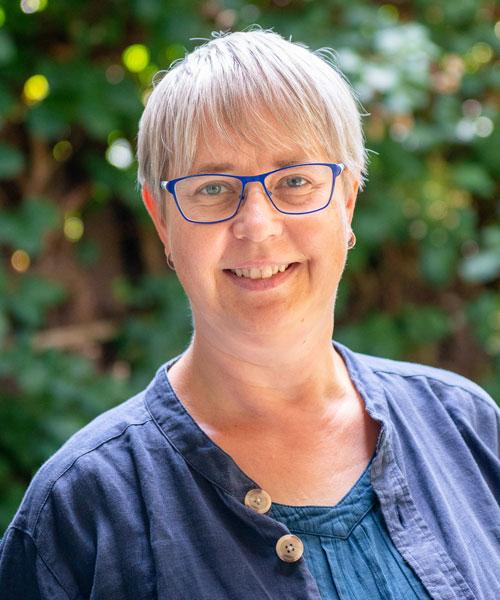 About me
I have always been a writing person, both in my personal and working life, being a communications manager. Around the age of 45, I suddenly felt my hands itching to touch and work with something solid and tangible. A week-long workshop with traditional Swedish woollen embroidery sent me zooming down the textile rabbit hole. Today I am doing needlework, wet-felting, crocheting, printing, dyeing and making shibori on a semi-professional level, preferably crafting abstract, textile sculptures.
Other blocks about Article 5