Article 9
No one shall be subjected to arbitrary arrest, detention or exile.
Lerato Motau
About my work
Embroidery, and particularly the act of stitching, are important in my work. Each stitch is a symbolic journey.
- Lerato Motau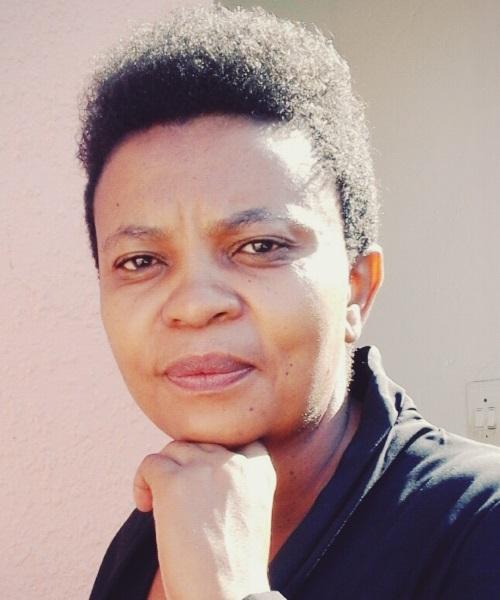 About me
I love the brightness of luminous tones; I refer to them as 'mashangane colours'. Associations of bright colours as well as embroidery are related to Shangaan people, which is inherent in my own ancestry. 
Some of my other works have been inspired by Vilakazi Street in Soweto, where I live. In one project, text was embroidered onto a 30-metre piece of purple and yellow ribbon, which reads like a narrative of Vilakazi Street, chaptering different points of interest along the street. Visitors were invited to embroider symbols, thus including the illiterate. 
A long-term project has been the Friendship Skirts, which are personalised skirts made with the individual characteristics of many of my female friends in mind. These skirts have been shown on a documentary in Beijing, and later worn as part of a fashion show in Johannesburg. This project has grown—I have now been receiving requests from people to make skirts for them, and I recently received had a request from a male client for a Friendship Shirt.
Other blocks about Article 9