Article 4
No one shall be held in slavery or servitude; slavery and the slave trade shall be prohibited in all their forms.
Helen Fraser
About my work
I stumbled across this project when I was researching indigo cloth and its connection to the transatlantic slave trade. I selected a piece of vintage indigo cloth from Japan made in 1948—the year the UDHR was written. 
Through my block I have attempted to bring awareness to Australia's hidden slave history, namely 'blackbirding'. South Sea Islanders were lured, tricked and kidnapped to work on Queensland's sugar plantations or in the maritime industry between 1863 and 1904. I felt shocked and saddened that I didn't learn this at school.  
I am continuing to learn a great deal since I completed my block. I can see that indigenous people around the world need support and respect for their healing and the ongoing spiritual, emotional, physical and relational impact of colonisation. I have sought out conversations and as a result, a wider sense of community is developing in my real life and inner world. This has been life-changing.
- Helen Fraser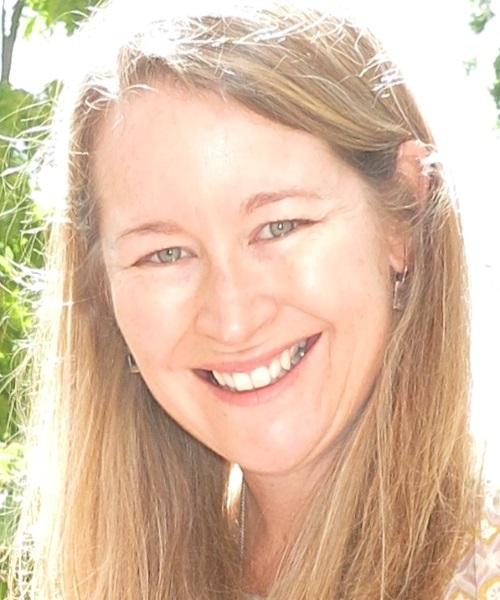 About me
Both a contemporary artist and a psychologist/psychoanalytic psychotherapist, Helen Fraser creates art that connects the past to the present using symbols that can lead to healing and change. She melds her love of textiles with psychology by creating drawings of textiles that act as a metaphor for the human condition. She also creates embroidered and quilted textiles and her work is held in private and public collections in Australia, the United States, Canada and Italy. Her fourth solo exhibition, Tassels and Fragments, was recently held at Falkner Gallery, Castlemaine, Victoria.
Helen became interested in craftivism after joining the You are So Beautiful project in Melbourne. From there she contributed to the Nasty Women New York exhibition and developed an online exhibition for the Nasty Women Everywhere project. As craftivism is slow work, she likes the way it provides time to think and gives space for relationships to develop at a natural pace. The opportunity to join the #UDHquilt Project has further solidified her commitment to this way of working as part of her artistic practice. Her dream is to coordinate a large-scale craftivism project to enhance understanding of Australia's slave history and the legacy within the Australian South Sea Islander (ASSI) community.
In addition Helen offers regular commissions, creates custom drawings, and sells her work regularly via exhibitions, stockists, her website, Instagram and studio visits by appointment. Her interests and influences include textiles, embroidery, human rights and everyday democracy, running, psychoanalytic literature, community psychology, gardening and conversations.
Other blocks about Article 4