Article 11
Everyone charged with a penal offence has the right to be presumed innocent until proved guilty according to law in a public trial at which he has had all the guarantees necessary for his defence. No one shall be held guilty of any penal offence on account of any act or omission which did not constitute a penal offence, under national or international law, at the time when it was committed. Nor shall a heavier penalty be imposed than the one that was applicable at the time the penal offence was committed.
Hayley Mills-Styles
About my work
I never thought of myself as politically aware when I was growing up in a small village in the north of England. I would watch the local and national news, but never really saw how events affected me. 
During my Master's degree, I started to research craftivism. I was drawn to how I could use my voice and chosen medium, textiles, to promote change. I soon began making mini protest banners and teaching craftivist workshops, encouraging people to speak out through stitch.
I discovered this project through social media. Now, more than ever, I feel that people who don't fit into the accepted categories society has created are being marginalised by outdated terminology. 
When I first moved to the city, I lived near Her Majesty's Prison (HMP) Leeds, a prominent part of the city's landscape. I wanted to include this on my block, alongside a map of the area. 
- Hayley Mills-Styles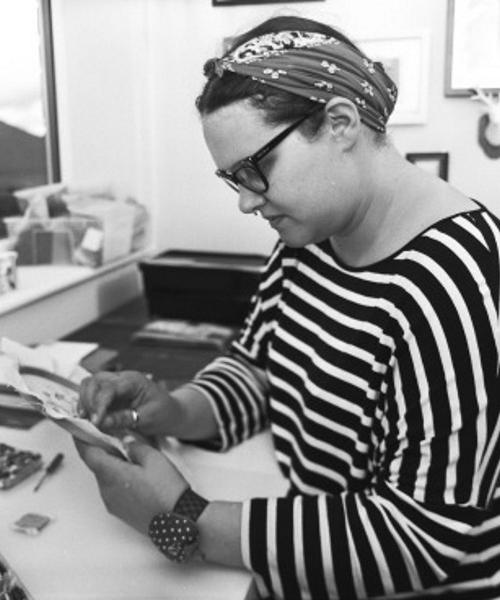 About me
Hayley Mills-Styles is an artist and educator specialising in textiles. She has worked within the field of arts and mental health with organisations like Arts & Minds Network and HOOT Creative Arts. 
Hayley is an advocate for creative provision as a form of recovery. She has personal experience of mental health issues and was diagnosed with obsessive-compulsive disorder in 2017. Through her own work she has explored the themes of depression.
Through projects led by The Craftivist Collective, Hayley has found a way to raise awareness of social and political issues that affect marginalised people.
Other blocks about Article 11