Article 28
Everyone is entitled to a social and international order in which the rights and freedoms set forth in this Declaration can be fully realized.
Georgia Wigmore
About my work
Article 28 has, for me, two stand-out words: rights and freedoms. I wanted to make sure these keywords were emphasised and illustrated on my block. To encompass both, I used a feather. For 'rights', a feather symbolises a quill, a way of formalising the declaration of rights by a written word. For 'freedoms', a feather is from a wing, which enables flight and therefore freedom. 
I think the main reason people take part in craftivism is because we are creating something together, something good and constructive, rather than destructive. There is an underlying feeling of positivity with this form of activism.
As technology continues to expand and globalisation is at the forefront of society, it is vital that all human beings can co-exist. Re-issuing the UDHR in the form of craftivism is a reminder of this need: a message I am proud to be part of.
- Georgia Wigmore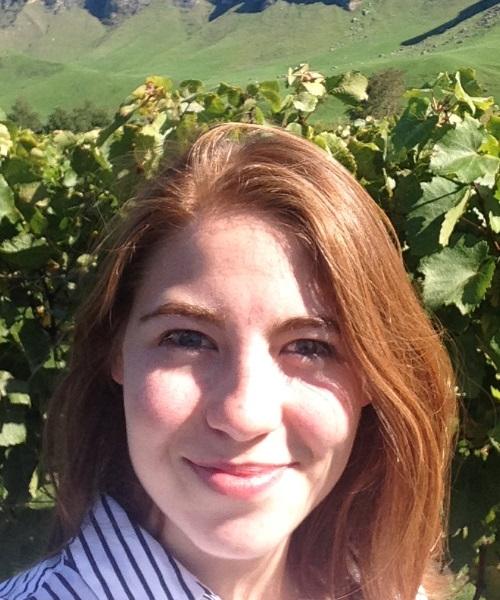 About me
From the small town of Stamford in England, but currently living in Hawke's Bay in New Zealand, Georgia Wigmore has a bit of an adventurous side to her. After working in events for five years in the United Kingdom, she decided to quit her job and explore the world. With an interest in sustainable development, on her travels she has joined NGOs in Borneo and Guatemala to take part in international development projects.
As a continuation of the work she did in Guatemala, Georgia decided to create her own community project, 'Craftivism—the patch-up'. The aim was to create a quilt, each individual patch sewn by a member of the community, highlighting the UN Global Goals and spreading the word about how we can help reach them. The end product was displayed at One World Week at the Stamford Arts Centre and then at the local primary school.
Georgia would like to be a catalyst for change for the future and is looking to study sustainable development at university level in the next year or so. And of course, she has an eye on potential craftivist projects to be involved with around the world.
Other blocks about Article 28