Article 28
Everyone is entitled to a social and international order in which the rights and freedoms set forth in this Declaration can be fully realized.
Andrea Standridge
About my work
I was honoured to participate in this project. I began cross-stitching as an outlet; a way to keep my hands and mind busy. I also found it gave me a voice to a larger audience that could be both fun and often political as a feminist. My three sisters and I were raised by a single mother who taught us to speak up for ourselves and for those who can't. 
To me, Article 28 speaks loudly. Everyone is entitled to these rights: the same rights that their neighbour, their best friend, their enemy is entitled to. What a beautiful world we would live in if this was realised. I chose to depict my Article as a beautiful world, a world of flowers. I hope we are able to work towards this world with everything we have.
- Andrea Standridge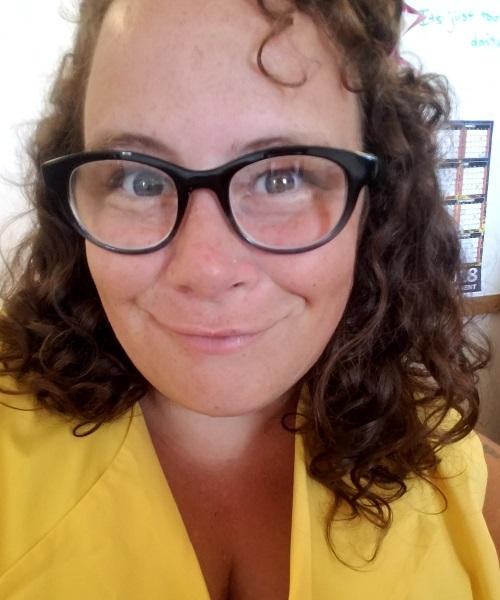 About me
I started stitching as an outlet for my need to create and a mostly questionable sense of humour with loud opinions. It's turned into a wonderful hobby that generates a lot of personalised presents and uneasy stares at craft fairs. I was raised by a single mother who taught me to speak up for what I believe, stand up for myself and others, and to be my own person first. I am lucky to have three amazing sisters who have given me four spitfire nieces. I want to leave them a better world, one where their gender does not define their opportunities. 
Other blocks about Article 28