Article 8
Everyone has the right to an effective remedy by the competent national tribunals for acts violating the fundamental rights granted him by the constitution or by law.
Di Ellis
About my work
My father instilled social conscience in me and in my own small way, I like to contribute to the forces of good through collectives driving social and political change. 
Being a conscious recycler, I chose fabric from a 1970's Australian Family Circle magazine kit. I remember my mother bringing the magazine home as a change from the Women's Weekly. It was dedicated wholly to the comforts of family life, and elevated homemaking to a status of importance in a time of bra-burning and equal rights for women. I was searching for cloth that spoke of my home, and I felt its history, synthetic fabric and muted colour talked of growing up in the bland 'safe' cocoon of 1970's suburban Melbourne.
Epacris impressa, common heath in its pink form, is from my home state of Victoria. I see it often while out driving; it colours the roadside from autumn to spring and I know that, like gum trees, I would be sentimental for it if displaced.
- Di Ellis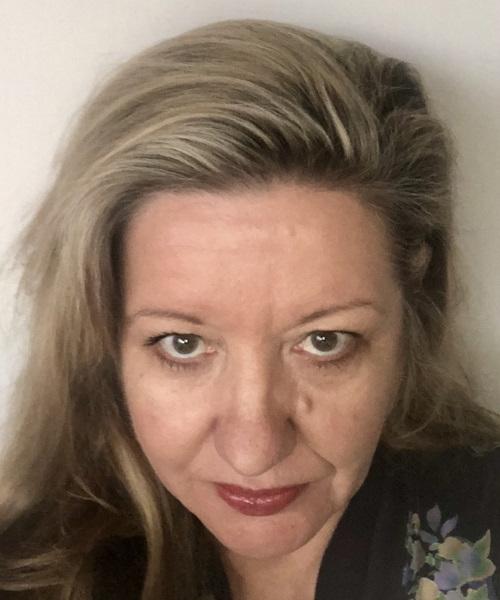 About me
Di Ellis is a printmaker and hand-sewer. She received a Bachelor of Fine Art Printmaking (Honours) from RMIT, Melbourne, in 2008.
Her practice explores costume, identity, place and social position.
Clothing offers the luxury of transformation and with this, a corresponding set of assumptions and behaviours. Dress encompassing amulets, tattoos and scarification is often dictated by cultural nationalism, political alliance, class, gender, age and religious constraints and whether we dress in fluoro 'high vis' garments, the uniform of the tradie; lycra, the fabric of choice for the gym junkie and athlete; or shroud our bodies in religious garb, underneath we are all the same a fragile cocktail of DNA. Costume, like a chrysalis, provides metamorphosis giving us all the opportunity to sartorially transform.
My other craftivist projects include Bimblebox, the fight led by Jill Sampson to save birdlife from a Queensland coalmining catastrophe; the Overwintering Project, bringing attention to migratory shore birds, overseen by Kate Gorringe Smith; and two projects of solidarity run by Gali Weiss with women of Afghanistan.
Other blocks about Article 8