Article 24
Everyone has the right to rest and leisure, including reasonable limitation of working hours and periodic holidays with pay.
Lauren Leone
About my work
Article 24 should be a right, but is still largely a privilege. I used embroidery and appliqué to illustrate the 1911 Triangle Shirtwaist Company Factory fire in New York City. Almost 150 workers died, mostly immigrant teenage girls who had been working 12 hours per day, 7 days a week for little compensation. The factory owners had not maintained safety features that could have prevented the tragedy, even locking exit doors to prevent workers from taking breaks. 
This fire brought increased urgency for labour reform, including a focus on women's and immigrants' rights. Unfortunately, sweatshops and low wages remain typical within the global garment industry. In the last five years, fires and a building collapse have resulted in over 1,600 worker deaths. 
We who are privileged often equate crafting with leisure but for many people worldwide, craft is a form of low-paid, gendered, exploitative labour. Also, this Article reminds us to consider how and where our apparel is manufactured. 
- Lauren Leone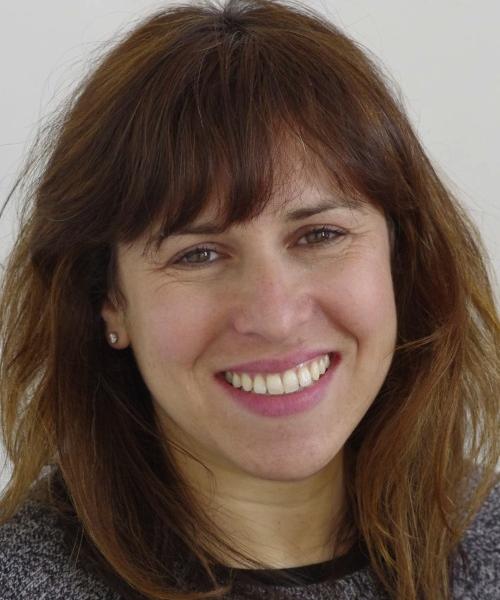 About me
Lauren Leone is an artist and art therapist living in Somerville, Massachusetts, with her husband Mike and their dog Ripley. Lauren meets with individuals in her art therapy private practice, facilitates a community-based art therapy craftivism group, Crafting Change, and teaches art therapy courses at Lesley University.
Lauren became interested in textiles when one of her friends gave her an embroidery kit almost 15 years ago. The slow, meditative process of stitching and the comforting nature of the materials captivated her, and she began to use embroidery to tackle emotionally-charged content within her own art-making—and found it therapeutic. The deliberate process provided a sense of control; the slow tempo allowed for reflection. This new insight into how art could not only impact people but also help them was part of what led Lauren to pursue a career in art therapy.
A decade-and-a-half later, as a fibre artist and practicing art therapist, Lauren continues to incorporate craft techniques into her personal art-making and in her work as an art therapist and educator. In an effort to bring more attention to the unique therapeutic properties of craft in general and craft's potential for collective social action in particular, she pursued doctoral research in Mount Mary University's Professional Doctorate of Art Therapy program, where her research investigated how craft activism can support art therapy participants in being agents of social change.
Other blocks about Article 24