Article 10
Everyone is entitled in full equality to a fair and public hearing by an independent and impartial tribunal, in the determination of his rights and obligations and of any criminal charge against him.
Kristen Franyutti
About my work
After reading this Article, I thought of Lady Justice. She wears a symbolic blindfold, while carrying a set of scales in one hand and a sword in the other. 
I depicted the scales to represent the idea that all humans should be judged as equals. Our race, colour, ethnic origin, gender, sexual orientation or religion should never tip the balance of the judicial scale. And despite our individual differences, we are all made of the same basic cell structures. To portray this, I embroidered the image of human skin cells and the rhythm of the human heart, as one would see on a heartbeat monitor.
Earth is home to all, and we should never be prisoners to one location. I stitched abstracted lines to depict geological mapping of coastlines. Even if we find ourselves in a new foreign location, we have the right to be judged fairly. More importantly, we must treat others the same way.
- Kristen Franyutti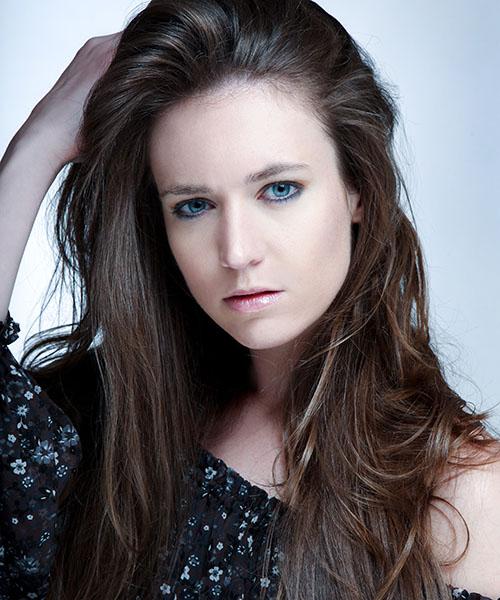 About me
Kristen Franyutti is an American artist working in mixed media and fibre arts. She has won various awards including the 2017 John and Susan Berding Family Endowment Master of Fine Arts Prize, the Varg-Sullivan Graduate Award in Arts and Letters, Special College Research Abroad Money (SCRAM) to travel to Tokyo, Graduate School Dissertation Completion Fellowship Award, and three Research/Professional Development Fellowship Awards to travel to London, Paris and Quebec.
Her work is in the Michigan State University (MSU) Library's permanent collection. Furthermore, she has exhibited in various international and national shows and galleries, including the Eli and Edythe Broad Art Museum, (SCENE) Metrospace, and Kresge Art Center (MSU), East Lansing; A.I.R Gallery, New York; Main and Station Gallery, Montreal; In-situ Installation Residency at Moon Rain Centre for Textile Arts, Quebec; the Kelso Art Center, San Antonio; and the Ford Gallery at Eastern Michigan University, Ypsilanti.
Kristen received her Bachelor of Fine Arts in Fashion Design from the University of North Texas, and received her Master of Fine Arts from MSU, graduating summa cum laude. Prior to working as a full-time artist, Kristen worked as a technical designer for a large fashion house in New York and she also worked for several years as an assistant professor at MSU. Kristen currently lives and works in south-eastern Michigan.
 
Other blocks about Article 10