Article 29
Everyone has duties to the community in which alone the free and full development of his personality is possible. In the exercise of his rights and freedoms, everyone shall be subject only to such limitations as are determined by law solely for the purpose of securing due recognition and respect for the rights and freedoms of others and of meeting the just requirements of morality, public order and the general welfare in a democratic society. These rights and freedoms may in no case be exercised contrary to the purposes and principles of the United Nations.
Bethany Duffy
About my work
I represented the role of children in the community and their right to develop in a safe, secure environment where they have no fears. We grow up, and raise children, in communities; we understand how much the community impacts the adults that children become. The tree symbolises the growth of children in a community over time.  
I chose white muslin because it's used very often for children and babies. I also was using this fabric in my own practice and wanted to incorporate myself and my style in the piece. I stitched in white, a colour representing innocence and purity; I thought this was fitting. I incorporated whitework techniques; intricate designs where the fabric has been stitched and manipulated to create texture. 
My piece might be difficult to see, read and understand from afar. It doesn't stand out and shout at you. You need to look; concentrate. It requires your attention!
- Bethany Duffy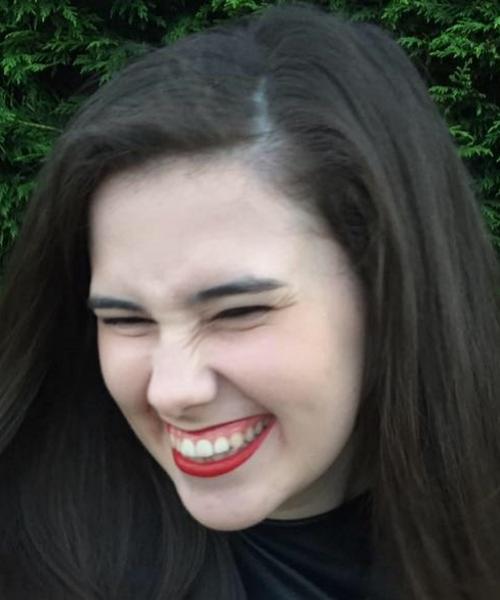 About me
Bethany Duffy combines traditional hand-embroidery techniques with unusual materials. She creates new and different surface designs focusing on texture and detail and incorporating a flash of colour. Her aim is to continually push and dissect her unique needlework skills and explore materials, creating unconventional, modern outcomes. 
Bethany always has a personal connection with her work. Using her own experiences as the main basis of her projects, she is currently using the natural elements as her inspiration. She works from her own photographs, using them as snapshots of a memory of time and place. They then play a large role in her design development and the sourcing of colour. Along with this, she aims to recreate the bold, powerful aspect her photographs radiate, replicating this same experience when you view her work.
Materials play a crucial role in Bethany's work, shaping the way she works with embroidery and the development of ideas. She uses plastic, rubbers and smart materials to create different dimensions within her work, combining them with cotton and organza to create contrast. Whitework is a key technique that is evidenced in her samples, playing with aspects, taking them apart and piecing them back together in unusual ways. Materials lead her practice and this creates great excitement as her work is constantly changing and has no set destination.
Other blocks about Article 29