Article 27
Everyone has the right freely to participate in the cultural life of the community, to enjoy the arts and to share in scientific advancement and its benefits. Everyone has the right to the protection of the moral and material interests resulting from any scientific, literary or artistic production of which he is the author.
Jennie Johnston
About my work
Despite the dominance of British and French culture in forming the 'Canadian' identity, First Nation artistic traditions and cultures have not died. My goal with this piece was to bring a dialogue to the textile techniques and depict them co-existing.
I chose two First Nation textile traditions to highlight, Iroquois (specifically Mohawk) beading from my birth province, Quebec; and Coast Salish (specifically Squamish) blanket-weaving from the province I now call home, British Columbia. The beads came from a keychain purchased from a First Nation artist when I was a child. The wool for the blanket weave was handed down to me from my aunt. From France, I decided to use Toile style fabric and from England, embroidery of an English rose.
All of these elements create the culture that is Canada today. They deserve to be cherished and respected as art forms, without fear of being appropriated or destroyed.
- Jennie Johnston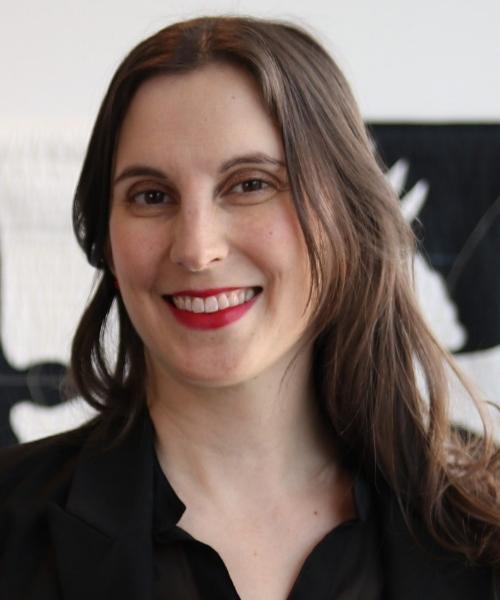 About me
Jennie Johnston works, lives and learns on the west coast of Canada in British Columbia. Her love of quilting is deeply personal and enriching. She finds inspiration in nature, her ancestry, her family and her constant love of reading.
Motherhood, social justice and humanity's connections with nature move through her work and inform each day of her life. She recently completed an eight-month artist residency where she engaged over 300 students in the arts of embroidery and quilting. She continues to share her work through exhibits, lectures and through organisations such as Studio Art Quilt Associates.
Other blocks about Article 27