Article 27
Everyone has the right freely to participate in the cultural life of the community, to enjoy the arts and to share in scientific advancement and its benefits. Everyone has the right to the protection of the moral and material interests resulting from any scientific, literary or artistic production of which he is the author.
Fiona Owens
About my work
This is my first piece of craftivism. I was immediately drawn to the social media shout-out to take part in this project; to work in a medium that I haven't really done much with since primary school, where I was taught several embroidery stitches. I wanted to be part of something that would reflect some of the challenges we face here in Wales, and to show off our beautiful language. 
Although I am fine art trained, I have a rich heritage of stitch-craft through my grandmother and mother, and it's here I find myself most often sewing, crocheting and knitting.
- Fiona Owens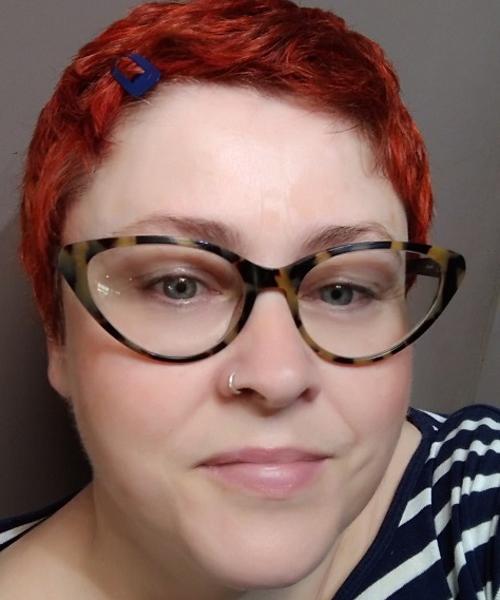 About me
Fiona Owens was born in London to Welsh parents. She returned to Wales aged three to be brought up in a Welsh-speaking community, in order to ensure that she was able to speak the language. Fiona grew up drawing, painting, knitting and sewing and studied fine art under Peter Prendergast. Despite this strong interest another strength came to the fore, one of representation, and Fiona trained to be a careers adviser to support people to move forward in their lives educationally and professionally. The value and reward in this work came from Fiona's strong sense of justice and working-class identity, ensuring equality of opportunity for those who approached her for guidance. Fiona now works in heritage, combining her love of history and art, and actively produces stitchwork, usually in crochet or renovation/customisation. This is her first piece of craftivism.
Other blocks about Article 27