Article 22
Everyone, as a member of society, has the right to social security and is entitled to realization, through national effort and international co-operation and in accordance with the organization and resources of each State, of the economic, social and cultural rights indispensable for his dignity and the free development of his personality.
Erica Gartee
About my work
The 'cultural rights indispensable for their dignity and the free development of their personality' portion of Article 22 hit close to home. My Ojibwe ancestors were taken to residential schools and forced into marriage with French Canadian men. Their culture and language were taken from them. There are holes in my family that can never be mended. Culture is sacred: the foundation of our identity! 
I also bring attention to America's water wars. Our water and soil are being poisoned. The 2010 Kalamazoo River oil spill has cost more than US$1 billion to clean up. Pipelines can, and will, leak! I stitched on fabric spray-painted by a Sioux girl at Standing Rock, the site of protests against the Dakota Access oil pipeline. I have stitched pieces bringing attention to activist Red Fawn Fallis. I also stitched a salmon in support of the Winnemem Wintu's efforts to bring their native salmon back to the McCloud River. Their environmental campaign is also a campaign to revitalise their culture. 
- Erica Gartee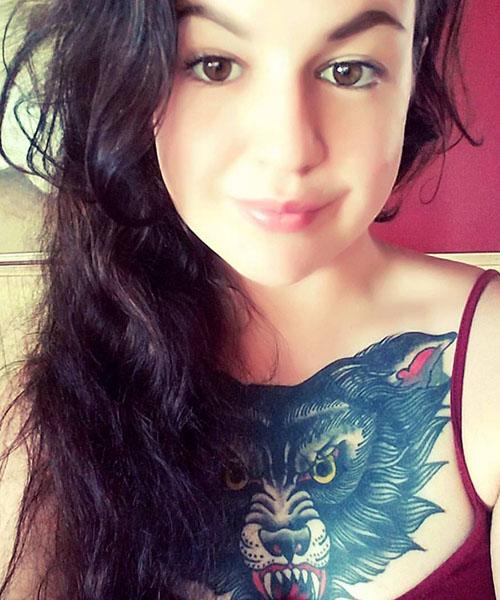 About me
Erica Gartee is a 29-year-old artist from Michigan. She dabbles in embroidery art, painting and pyrography. She has two daughters and a brood of rescue animals. The rights of all living beings and Mother Earth drive her inspiration. While new to the world of craftivism, she hopes to contribute for many years to come! 
Other blocks about Article 22