Article 15
Everyone has the right to a nationality. No one shall be arbitrarily deprived of his nationality nor denied the right to change his nationality.
Beka Hannah
About my work
I was born in Australia, raised in New Zealand, and moved back to Australia at 19. As a person who doesn't really identify with a nationality, I'm interested and almost envious of how people are tied to where they come from. 
In a world where people are so often displaced from their homeland, a nationality is a thread to their history and heritage. The idea that people may have this thread taken from them seems incredibly unjust, as does denying people a link to a new country they decided to make home.
I appliquéd and embroidered a map of the world and sewed the Article's text on the ocean, because in a way the ocean connects us all. I added a small ship approaching Australia because throughout the making of this block, Australia's shameful 'boat people' policy and detention of innocent people offshore continued, and we continued denying people their rights. We need to do better.
- Beka Hannah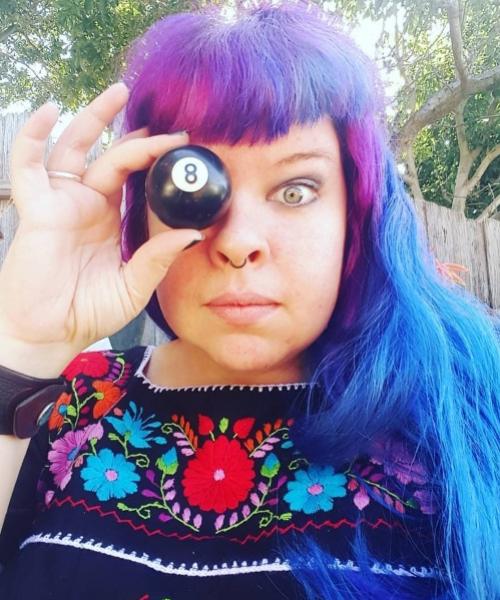 About me
Beka Hannah holds a Masters of Fine Art from RMIT University, Melbourne, Australia. With a multi-disciplinary craft-based practice, Beka's work revolves around a re-imagination of the everyday, with a strong focus on engagement with the natural world and a specific focus towards conservation. 
Her ongoing investigations explore the viewer's engagement with the natural world in an attempt to examine our own impact on the environment. Her work often takes the form of large-scale textile installations using crochet, however, she also draws on other craft skills such as embroidery, sewing, knitting, ceramics and even blacksmithing to experiment with diverse outcomes.
Other blocks about Article 15